Major 10 places you should never miss out in thekkady
Easily the pride of Kerala, especially since it homes the Periyar National Park, Thekkadi is one of those places very close to the heart of a Malayali - one that captures the true essence of Kerala. For out-state or international travelers, one visit to Thekkady alone would provide you an almost comprehensive experience of what God's Own Country is all about
Located 257km from Trivandrum and 145km from Cochin, Thekkadi lies close to the Kerala-Tamil Nadu border. The Periyar Forest Reserve of Thekkady is one of the finest wildlife reserves in India.
There's a lot to talk about Thekkadi when it comes to the attractions and places to visit. As we always do, we sorted out a list of the Major 10 Places You Should Never Miss Out in Thekkadi.
Periyar Wildlife Sanctuary
The Periyar Wildlife Sanctuary, the gem of Thekkadi and of Kerala, is spread over 777 sq.km of which 360sq.km consists of dense evergreen forests. The wealth of these forests can be comprehended by its amazing flora of over 1965 flowering plants including 171 grass species and 143 species of orchids & its fauna consisting of over 35 species of mammals & 265 bird species.
Periyar Lake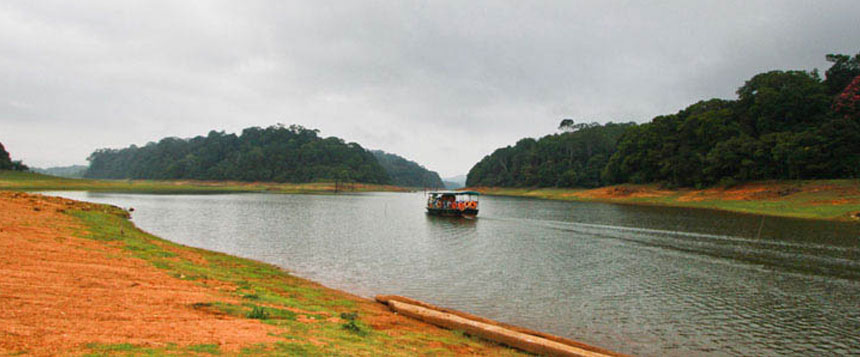 Located near the Periyar Wildlife Sanctuary, it is a major attraction for boating. The KTDC boat rides start at 7:30 in the morning and each ride lasts for 90 minutes.
Kadathanadan Kalari Centre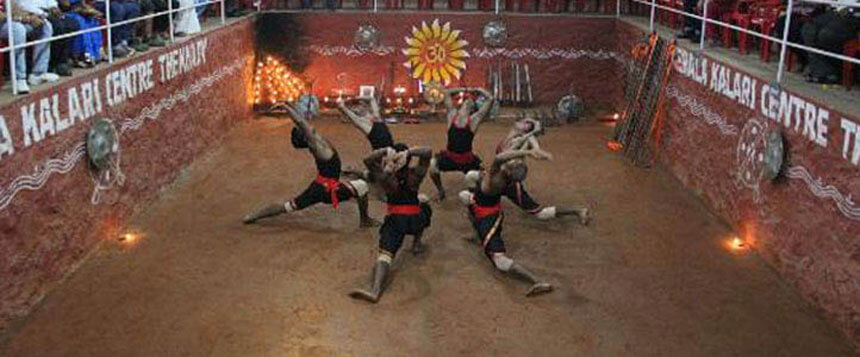 It is a major Kalari Art Fight Centre where the martial art form is performed in a designed Art Gallery. The exemplary performance by the artists, including the usage of their traditional weaponry gives the audience an experience of a lifetime and a peek into the historical tradition of Kerala's own Martial Art.
Kumily
It is a small-town-spice-trading-centre located near Thekkady in the Cardamom Hills. Enveloped by tea and spice plantations all around, the little town plays host to tourist all round the year due to its evergreen peaceful climate. And if you are visiting Kumily, don't forget to have a taste of the local cuisine here.
Murikkady
Similar to Kumily, Murikkady is also home to various plantations of pepper, cardamom and coffee. Located in close proximity to the Periyar Tiger Reserve, it is better known as a picnic spot.
Mangala Devi Temple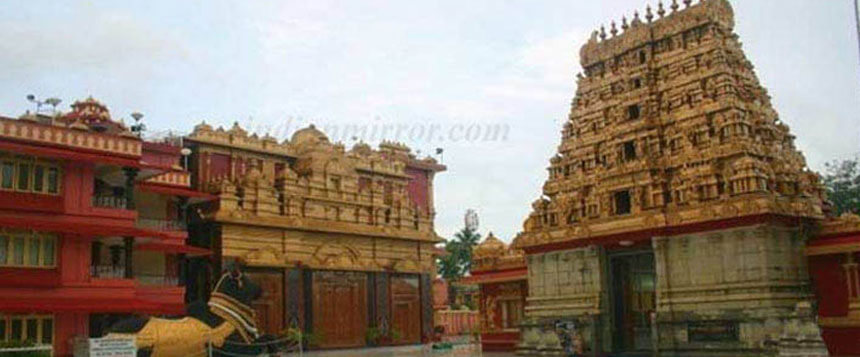 Famous for its ancient Pandian type architecture, the Mangala Devi temple, as the name suggests is dedicated to Mangala Devi or Kannagi. Situated 15km away from Thekkady at a height of 1340m, the temple is said to be 2000 years old. Prayers are conducted only once in a year on a full moon day, between the month of April and May.
Vandanmedu
To sum up in one phrase – The World's Largest Cardamom Auction Centre!
Guided tours are available which would help one glance at some of the old British Architectural Buildings and provide ample information on how Cardamom cultivation is done.
Chellarkovil
Gushing waterfalls, gorgeous valleys and "God's Own View" of Tamil Nadu from atop the hill are just some of the highlights of a visit here. The motorable road upto the top helps in easy access. Cumbum, which is famous for its lush coconut grooves isn't located very far from here.
Periyar Tiger Trail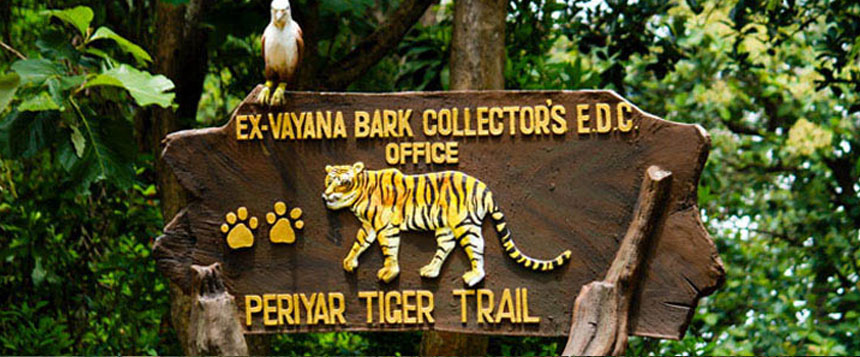 A great destination for trekkers, the Periyar Tiger Trail is famous for its adventure safaris. The treks are conducted by the Periyar Tiger Reserve Forest Department. A maximum of 6 tourists are taken at a time accompanied by five guides and an armed forest guard.
Pullumedu
Though slightly far, 43km to be exact, while visiting Thekkady a trip to Pullumedu is highly suggested. The famous Sree Ayyappa Temple of Sabarimala and the Makara jyothi illumination at the shrine are visible from here.
Since it is a part of restricted forest zone, special permission is needed to visit the place.
Visit Thekkady with our Thekkady Tour Packages or Thekkady luxury tour packages